employee speech
Ladies and Gentlemen,good evening
This is a so excite and happiness moment, tonight with the 65 anniversary of the motherland, our company which have 20 years glory history - bomei ushered in his birthday.
In here, I represent my colleagues who have more than 10 years of service,to my distinguished guests, General Chen, Miss Ke, and the leadership of the company staff, also all my colleagues my best wishes,and wish the 20 years anniversary party a complete success.
I'm lucky to stand here, but also feel pressure. As we ,I am not the best employee, but still getting yours approval and support, So I'm lucky. And the pressure,because of today's achievements will be the starting point of tomorrow for me, so I should try to do my better, to achieve continuous improvement of myself, to create better results. So I feel growth pressure of future in company. However, it's always full of hope in our future, I am looking forward to the future, and look forward to greater success in the company, and make a greater contribution to our company.
When I sing the warm song :"Hometown only in my dream, relatives have not been close to for many years……", I was thinking that's why I stay here. In these 10 years I personally felt the company constantly improve, growing and progress. I am able to contribute the company development and feel honored, also it is this sense of pleasure let me full of confidence and passion
How time flies, when I dedicate youth to bomei, he was build life for me.The 10 years I stay in here, it's also the crucial decade for bomei to develop, to expand, and to grow up
As one of bomei , I was so proud and emotional, I want to say: Thank you for your lead General Chen and Miss Ke, and Thanks to all my colleagues for their hard work. The next job, I will not live up to the expectations of the leadership and colleagues, more dedicated, with a pragmatic attitude, and continue to learn to improve their work skills, to meet new challenges! Use the practical action to make some contribution to the development of the company
Please remember:
We sow the honest today, tomorrow we will gain trust!
We sow the endeavor today, tomorrow we will gain success!
We sow the studious today, tomorrow we will gain wisdom!
We sow the faithtoday, tomorrow we will gain glory!
Thank you for your listening!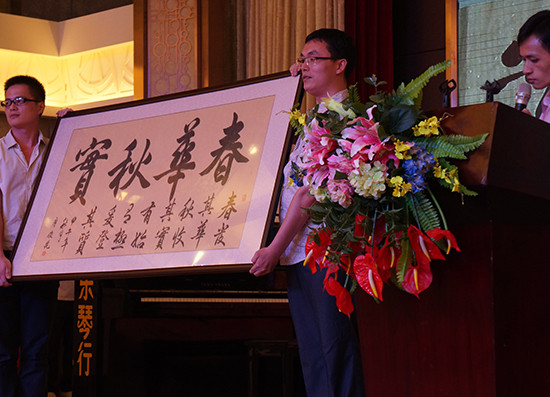 DONGGUAN KAIDI PACKING MATERIALS CO.,LTD is a professional large-scale manufacturer of all types of plastic packing products. Our parent company is DONGGUAN BOMEI PACKING PRODUCTS CO.,LTD. Our company was established in 1994, and we have many years of history in packing material industry. Our factory is near Shenzhen port We enjoy convenient ocean, land and air transportation. Our main products include BOPP jumbo roll tapes, BOPP packing tapes, stationery tape, masking tape, double side tape, stretch film, PE stretch film, kraft paper tapes, PE/PO/PP plastic bags,BOPP PACKING TAPE,ADHESIVE TAPE,PACKING TAPE,STRETCH FILM,SYNTHETIC RUBBER TAPE,functional film and compound bags and related packing products.Hotline: +86-0769-82167638,please contact us if you have the need SALES@BOMEI.COM.CN
Keywords in the article:
BOPP PACKING TAPE,ADHESIVE TAPE,PACKING TAPE,STRETCH FILM,SYNTHETIC RUBBER TAPE